Design Centre Monaco is pleased to be working with new clients, Geoffrey Kent Safari. We will be providing Geoffrey Kent Safari with a range of services to assist with their product launch this summer.
Who are Geoffrey Kent Safari?
Geoffrey Kent is a world-renowned travel pioneer who first set his sights on grand adventures when at the age of 16 he drove his motorcycle 3000 miles from Nairobi to Cape Town. He funded his journey from the money he had saved from making bracelets and took free lodging in exchange for days spent working on farms. Now after a successful career building the worlds best luxury travel provider, Geoffrey has used his expertise gained from travelling all corners of the globe to design a collection of clothing and bags that will prove not only essential, but ideal to travel with.
How have we been getting involved?
Logo design.
As the brand was evolving and taking shape, we worked with the in-house marketing team to tailor and further improve the logo. Then we went on to provide a new logo variation. This new logo was born from the direction shift after agreeing what the company was going to become.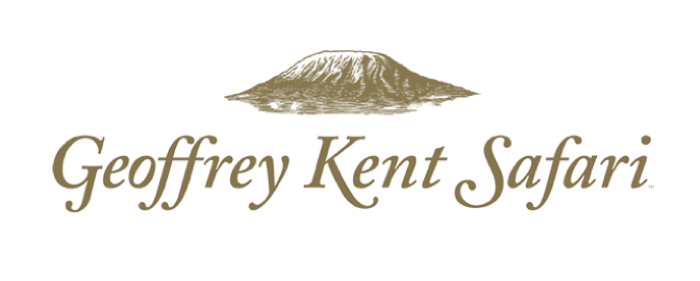 Image editing
We worked on the images delivered after a professional photo shoot to create a new and exciting advertising campaign. We removed the backdrop of the photography studio to then replace it with an image of the Savannah. We felt that this contrast did well in delivering an engaging image that captures the imagination of the viewer.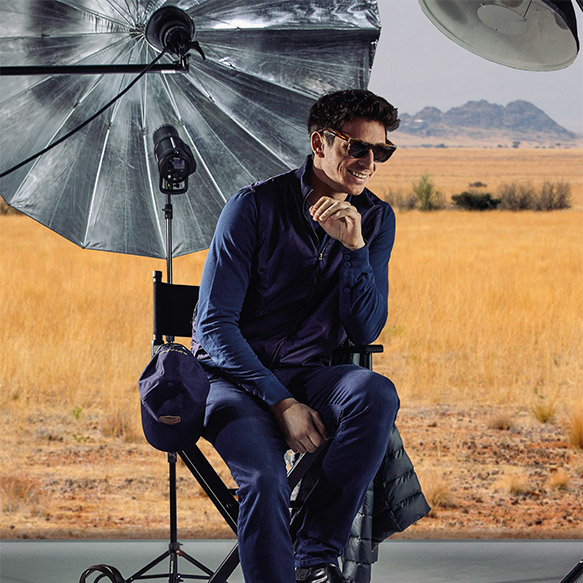 Web design for e-commerce.
We have worked on a new website for Geoffrey Kent Safari which was delivered in time for their product launch. We wanted to design a site that captures the elegance and class that one might expect whilst on a luxury holiday and deliver a seamless navigation experience for the user.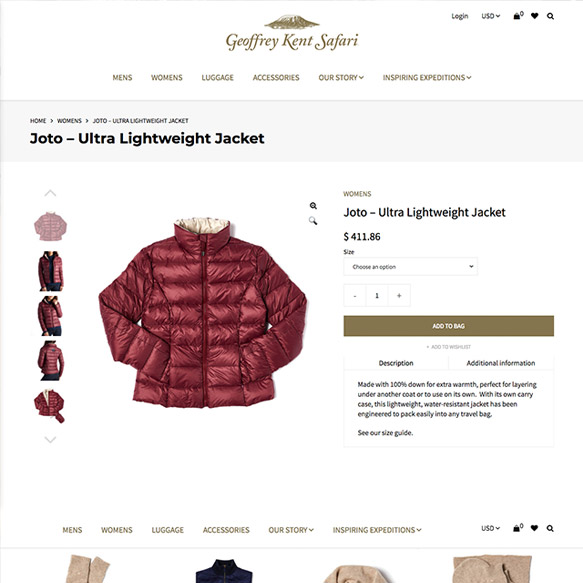 Social Media Marketing.
Having been awarded the Geoffrey Kent Safari social media contract we will be focusing on creating meaningful content and a strong brand personality through multiple social channels. At the Design Centre, we believe great content is at the heart of any successful Social Media campaign which is why we will be working alongside a professional photography and video production company to make the biggest impact on their social media channels in order to drive an increase in brand awareness and product sales.
We are excited for our continued onward expedition with Geoffrey Kent Safari!